2019 Landscaping Design Trends
The new year is underway and with the warm days of spring just around the corner, now is a great time to start thinking about updating and improving your home's landscaping design. The Home Improvement Research Institute revealed that two-thirds of homeowners in the northeast and south US are planning home improvement projects this spring and over 80% of those will be outdoor lawn or landscaping projects. Below we discuss some 2019 Landscaping Design trends.

Landscaping design is about improving both the appeal and function of an outdoor space and such designs can take many forms. Naturally, with so many options in landscaping design, choosing the right design for a given household can feel a bit overwhelming. A good place to start is by looking at the emerging trends and popular local choices for the year and using them as a platform to create the best landscaping design for your property. The following is a quick look at some of what our team at Burkholder Brothers have found to be trending in landscaping design for 2019:

3 Landscaping Design Trends for 2019 to Get Inspired By

1. Expanding the Indoors to the Outside
Creating an outdoor room has been a growing landscape design trend for several years now and with good reason. Entertaining outside keeps guests out of your personal living space, and with the design options available today, can offer your choice of atmosphere: exotic, cool and bright, or kid-friendly. With warmer weather coming, having an outdoor room makes enjoying the beautiful weather and backyard landscapes easier. Two of the most popular outdoor rooms are outdoor kitchens and outdoor dining spaces accentuated with lighting and speaker systems so homeowners can entertain guests any time of the day.

2. Adding Ambiance with Lights and Fire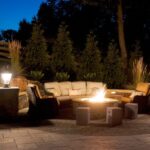 Lighting can make or break a space used for nighttime enjoyment. In addition to string lighting, homeowners are opting to install up-lighting on trees, cap lights, and other specialty lighting built in their landscapes. In addition, more homeowners are looking to improve the ambiance of their landscaping with the addition of a firepit or fireplace.
Firepits are multifaceted features that provide warmth, light, cooking opportunities, and that also serve as natural gathering spaces for relaxing, socializing, and entertaining. No wonder they are becoming such a growing landscape design trend for 2019! Built-in fire pits comprised of natural stone and similar materials are particularly in high demand.

3. Creating a Staycation Location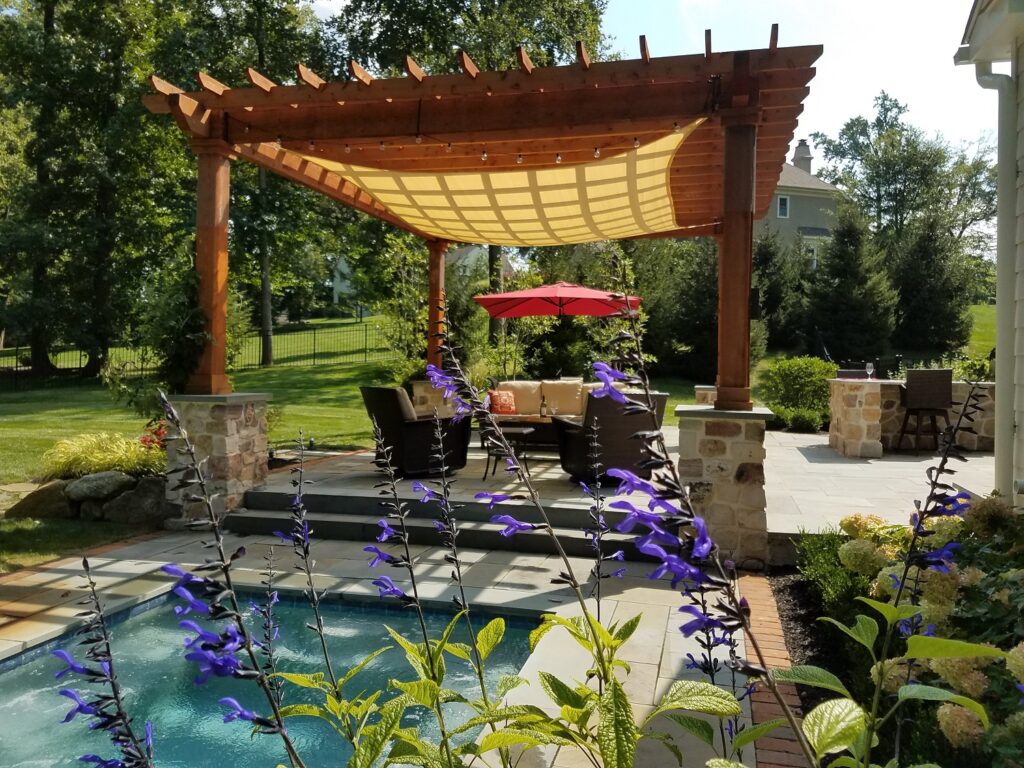 While most people enjoy getting away from the day-to-day grind in a different location, being able to achieve the same great feeling of vacation in your own backyard is a continuing trend. Home prices have been rising and homeowners are choosing to stay in their homes longer, which prompts many to remodel and create outdoor living spaces that they can enjoy, and which will increase their home value.
Today's outdoor landscaping is often lush and indulgent, with outdoor rooms for all-weather entertaining, and heated pools and spas surrounded by green or colorful vegetation. Individual entertaining areas often contain comfortable outdoor furniture groupings, firepits, televisions and music.

Start Planning Your New Landscaping Design Today

Burkholder designers are skilled at learning what you want from your landscape, and creating the landscaping design plan that will accomplish your goal. To learn more about the landscaping trends that you might wish to incorporate in your "backyard resort," contact us today.