Is Landscaping a Good Investment?
An immaculate landscape adds plenty of beauty and curb appeal to your home. But overall, is landscaping a good investment? While the specific value may vary, landscaping is a good investment, for an increased future sale price and for your family's enjoyment of your landscape. From well-maintained plants to structures like pergolas, pools and spas, quality landscaping adds value to your home.
How Much Value Does Landscaping Add To My Home?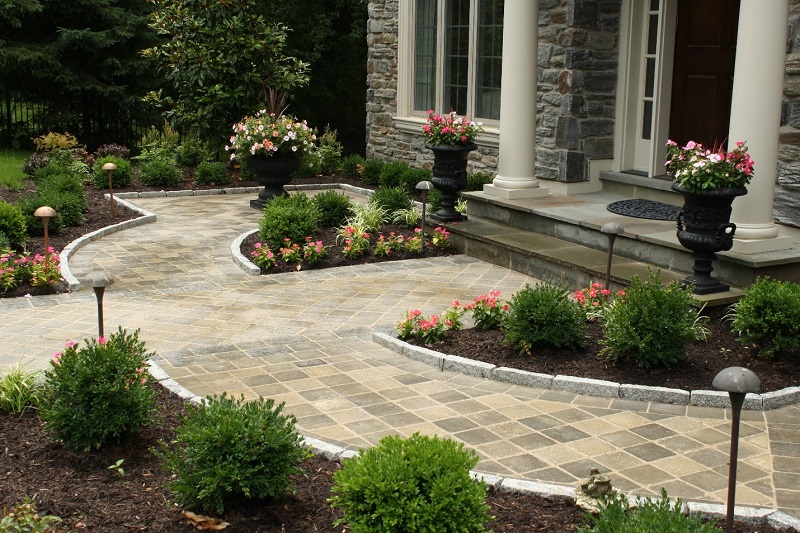 The benefit depends on the condition of the landscape, but as a general example, a house with great landscaping can have anywhere from 5 to 20 percent more value than a home without landscape improvements. The exact amount will vary, but maintaining and improving your landscape is a great idea to increase appeal for prospective buyers and your own family.
Good Landscaping Adds Crucial Curb Appeal for Buyers
Adding curb appeal to your home to impress potential buyers makes landscaping a good investment. The vast majority of homebuyers say that curb appeal is critical, and an immaculate landscape will be welcoming and inviting. The landscape is a visitor's first impression, and many people will see its condition as an indication of the condition of the entire property.
Landscaping Features to Improve Your Home Value
Another reason landscaping is a good investment is that you can choose a variety of ways to enhance your yard.
Vibrant, Maintained Plant Life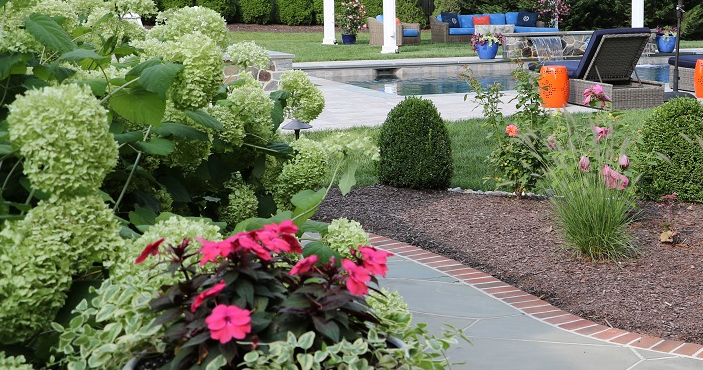 One of the best and easiest ways to add appeal to your home is by maintaining or adding to your plant life. Lush, trimmed grass is the foundation for the rest of the landscape and creates the manicured appearance many homeowners and buyers desire. A diverse range of colorful plants also makes your landscape more attractive. Trees and shrubs are fantastic long-term investments that also come with improved heating and cooling costs. A vibrant, weed-free landscape full of diverse plants is a beautiful sight.
Decks & Patios
While the front yard is the most obvious place to show off your landscaping, the backyard is just as important. More people are viewing their backyards as extensions of their indoor space, which makes decks or patios more attractive. Decks and patios create outdoor space for entertaining and enjoying your own outdoor surroundings. According to realtytimes.com, 70% of architects feel that outdoor living spaces are increasing in popularity because "they make the home feel larger and more liveable."
Outdoor Kitchens
A deck or a patio offers new opportunities to increase your home's worth by adding an outdoor kitchen, firepit, or other convenient features. Realtor.com notes that having an outdoor cooking station can increase a home's worth by 26-58%, depending on where you live. If you are planning to be in your home for a while, they offer a great deal of convenience and enjoyment, especially in the spring and summer when barbecues are most frequent.
Contact Burkholder to Enhance Your Landscape
Making your landscaping a good investment requires the right design and installation experience, the kind you will get from Burkholder Brothers. Burkholder Brothers is a full service landscaping design company that has served the Main Line area for over 20 years. We provide all landscaping services, from building pools and decks to maintaining lawns and walkways. Our team of experienced, skilled, and passionate hardscape and landscape contractors work with you to create and maintain beautiful landscapes. For more information about why landscaping is a good investment or to learn about our services, contact us today!