4 Considerations to Help You Plan Your 2020 Backyard Paradise
Taking a vacation to paradise is a summer goal for many homeowners. Whether that paradise is at the hot, sunny beach, or in the cold, serene mountains, people are always looking for ways to explore and embrace nature's beauty. For this year, however, we recommend that you look to your own landscape, and begin to plan your 2020 backyard paradise now. Creating your own personal paradise in your backyard offers the beauty and relaxation of a vacation all-year-round. With some thoughtful, smart, designing and planning from landscape design companies like Burkholder, you can walk to your paradise instead of needing to take a flight.
How to Plan Your 2020 Backyard Paradise
Before deciding on what to buy, take some time to think about what you really want in your backyard oasis, and plan accordingly.
1. How Are You Using Your Backyard?
Everyone has a different idea of paradise. For some, that means lying down on a lounge chair by the swimming pool and basking in the warm sun. For others, paradise means being active or entertaining outdoors. In order to plan the best design for your landscape, think carefully about how your backyard will be used most often. How often will you be going outdoors? Do you want your backyard to be a quiet, secluded area, or a scene for lively parties and games? What members of your family will be in the backyard most often?
Answering all of these questions and fully understanding what your ideal outdoor spaces should look like will make planning much easier. Thinking through some of these questions will also give you a much clearer idea of what you truly want and what the scope of the project is actually going to be. Burkholder's outdoor design experts can help you develop your ideas, then take the concept to installation of your dream space.
2. How Will You Use the Available Space?
The amount of outdoor living space is obviously a major factor when determining how to design a personal paradise. Therefore, knowing exactly how much space you have available is important. Will all of that backyard space be used, or will some space be untouched and left to nature. Even with smaller backyards, smart planning and use of vertical space can make the most of your space.
Another useful tip for those who wish to bring typically indoor amenities to the outside: think about your backyard as an extension of your home. If you want to build an outdoor kitchen or lounge area, you might arrange the outdoor space in a similar fashion to your indoor space. This method makes the landscape and your home part of a cohesive whole, rather than two separate, unrelated areas.
3. How Will You Utilize Natural Elements?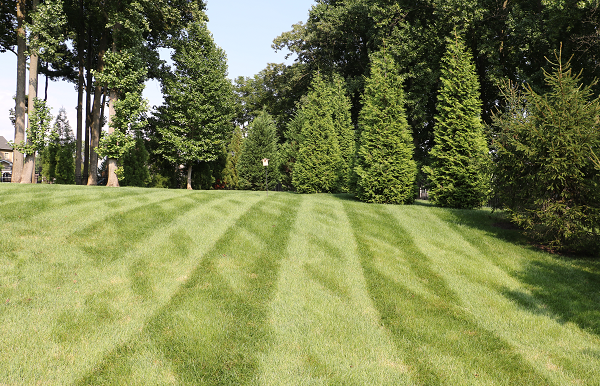 Depending on your location, you may have plenty of natural elements in your backyard, whether they are trees, hills, or water sources. Embracing natural beauty is a major selling point of paradise vacations. Nature already looks great and protects you from too much noise and sun, so utilize those natural elements when you plan your 2020 backyard paradise. Trees, shrubs, and other plant life add both a sense of privacy and interest to your backyard.
You can also bring plants from the indoors to the outdoors. Vibrant, colorful plants such as lavender add a lot of color to a normally green area. Other plants such as mint or basil can freshen the air and stimulate other senses. The types of flowers and plants you can grow are almost endless, so mix and match different ones to create a unique, artful scene. You can also incorporate nature into hardscape features, such as covering a pergola in flowers or vines.
4. Be Open to Adapting
The final step to consider when you plan your 2020 backyard paradise is to be open to changes. The backyard is a living, ever-changing space rather than a static one. New challenges and ideas can pop up at any time during planning. These challenges, ideas, and opportunities all present ways for your backyard paradise to truly be yours.
In order to plan your 2020 backyard paradise, and ensure that the space can be completed for your summer enjoyment, start now. Homeowners Associations often require approval for any changes and some projects require permits to be issued before construction can begin.
Contact Burkholder to Help Plan Your 2020 Backyard Paradise
Burkholder has served communities in Main Line Philadelphia communities for decades, and our team of landscape experts and specialists can help you plan your 2020 backyard paradise. Our passionate and skilled landscapers and designers offer full service, from conception and design to installation and maintenance. Contact Burkholder today to begin planning your backyard paradise.