Burkholder Brothers Landscaping Sponsors 2nd Annual Triple Threat Relay
Malvern, PA – June 2, 2019 – Last weekend, Burkholder Brothers Landscaping sponsored the second annual Burkholder Brothers Triple Threat Relay alongside the Levante 5K Brew Run. Twenty-nine teams participated in the relay, with almost 300 participants in the day's events overall.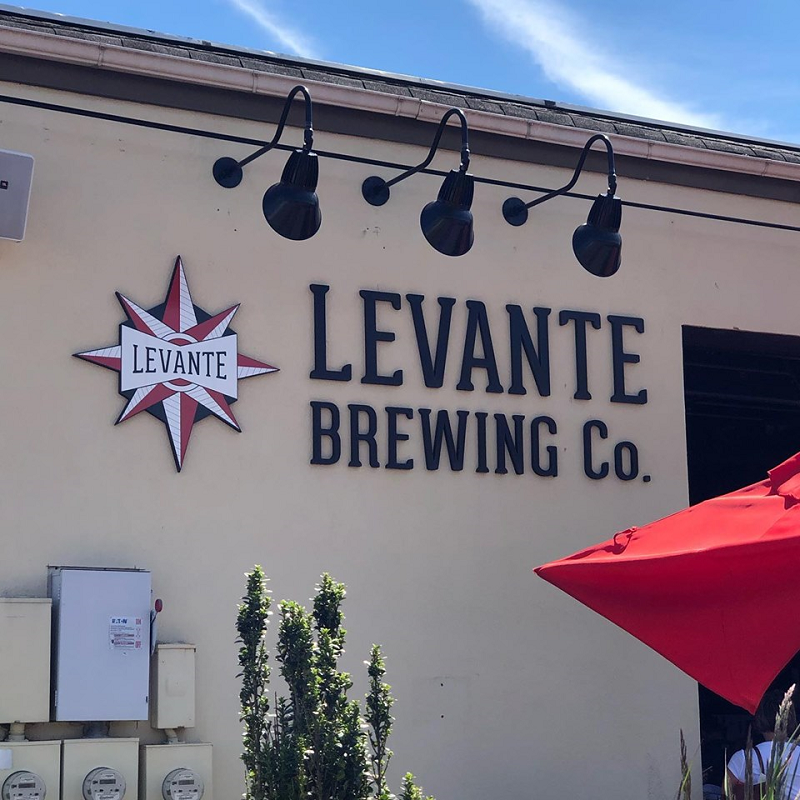 The event was held at the Levante Brewing Company in West Chester, PA. Sponsors included Burkholder Brothers, Levante Brewing Company, Strava, and Chester County Racing Services.
The relay consisted of three1.04 mile legs, one for each team member. Team "Platz After AP," which included Jack Davidson, Issa Makke and Luke Geier won the relay, with a time of 16.42.7.
Barry Burkholder, co-owner of Burkholder Brothers said. "We love being part of this event. We enjoy being able to connect with the community and this is a fun event."
The Triple Threat Relay started at 10:30 and the 5K was run immediately afterward. All participants received a t-shirt and adult participants over 21 years of age were offered a Levante craft beer upon finishing. The race was chip-timed, but participants were encouraged to go at their own pace, even if it was a "stroll" to enjoy the beverage at the end.
About Levante Brewing Company
Levante Brewing Company opened its doors in 2015, after years of experimentation and planning. The company's mission is "to infuse artisan craft brewing with new world styles for the present day beer enthusiast; delivering full-flavored artisanal beer of exceptional quality to Philadelphia's western suburbs and beyond.
About Burkholder Brothers Landscape Company
Burkholder Brothers has been in business for 25 years, and provides an "all inclusive" business for Main Line residents. The company does all aspects of landscaping; from designing outdoor living areas, hardscapes and softscapes; to installing the various pieces of the design, such as patios, outdoor kitchens, and outdoor lighting; to finally maintaining the landscapes with comprehensive maintenance programs.
Burkholder Brothers is committed to the community, and has sponsored various projects or performed special services for a number of local organizations and schools. For more information regarding Burkholder Landscape's services, or to see all of the exceptional products they carry, call (610) 558-2678 or visit the Burkholder website: www.BurkholderLandscape.com.