Professional Landscape Design and Build, Master Plans & 3D Renderings
Burkholder Brother's Comprehensive Design Process allows you to clearly visualize your new landscape before the construction of your project begins. We believe that a successful landscape is a product of a well thought out planning process and the application of design principles. Our professional landscape design and build team will take you through a series of steps and meetings that focus on your vision as well as the analysis of the site. Both parties involved will help develop the ultimate plan and documents needed for the installation of your project by our expert crews.
During a consultation, our award-winning designer will discuss your wish list, ideas, and needs while noting all site-specific conditions. From this, a plan can be devised to blend the elements you desire with the functional aspects of your family life creating the ideal outdoor living space. Our colorful master plans, 3D designs, and visual samples will help paint the picture perfect dream come true for you.
Creating Fine Landscapes with Burkholder's Professional Landscape Design and Build Services
Initial Meeting
The Initial Meeting is to determine if Burkholder Brothers and you are a perfect fit to do business. Our Sales Representative will meet with you on site and discuss your landscape project as well as educate you on company and the benefits of our services. At this first meeting our Design Process will be explained and an estimated design fee will be discussed. Once we have an agreement to proceed, you will receive a link to our On-line Design Analysis to be completed.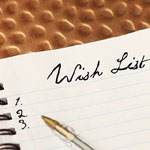 Design Analysis
Our ten minute On-line Design Analysis is a survey asking you questions about your likes and dislikes that will help start the thought process to help ensure a successful design and determine a budget that best suits you. This short assessment is done before you meet our designer, which in return will help our team familiarize themselves with your style and desires for your custom outdoor living space.
Verification Meeting
Our Verification Meeting is a two step process. Step one; you will meet with our designer to discuss in length your project details and the amount of personal involvement you desire. This is done to determine the extent of the design process and the proper fee associated with the size of the project. From this meeting a design agreement is reached and payment is collected. Step two; your design process begins! Our team reviews the design analysis and discusses your goals in detail. As we sit down at the drawing table to assess your likes, dislikes, the inspirational photos you have provided us with, field notes and more our experts are able to establish your priorities and go back out to your property to perform a site take-off.
Concept Review
Now the real fun begins! At this meeting our design ideas and concepts will be reviewed. These are a series of non-detailed plans that help explain the shape and flow of the area as well as help paint the picture of the vision we see for your ideal living space. Main features such as patios or walkways along with bed lines and focal points will all be displayed during this Concept Review phase of the Design Process. Further discussions on materials will also be reviewed at this meeting to help get us one step closer to your overall goals for your final plan.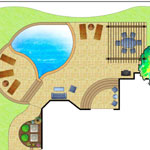 Final Plan
The best part of the Design Process is here! At this meeting our professional landscape design and build team will present to you your Final Plan along with the project agreement. The completed final plan will also have information along with it that will include the installation proposal, plant detail sheets, hardscaping material selections and sizes as well as other important facts that will help keep you well-versed on your outdoor living space. At the conclusion of this meeting a project agreement will be presented to you that will include all the detailed terms and conditions along with the payment structure of the project upon completion.