We all have had the experience of struggling to find the right gift for a friend or family member. That person might already have everything, and therefore finding a unique gift is challenging, or you might just be unsure of what that person likes. Whatever the reason, we all want to buy unique gifts for our friends and family. Some may decide to simply give gift cards, which are popular and useful for many people. A gift that is fun, speaks to our personality and enhances the holiday mood, however, is always appreciated. Burkholder has some great ideas for unique holiday gifts.
Holiday Decorations
Are you buying presents for an animal lover or a nature lover? If so, we have a variety of figurines of all sorts of animals. These lovely figurines make great stocking stuffers and will bring life and joy all year round, even when the holidays are over. If you are buying gifts for someone who loves to decorate the Christmas tree, then ornaments are the way to go. Brightly painted wooden ornaments add a pop of color to any tree. Like the figurines, these ornaments can be used as decor all year, if you put them into decorative containers.
Pillows always make for thoughtful gifts. Our pillows come in different sizes and designs for any purpose. We have bigger pillows with fun holiday sayings or smaller ones with subtle, elegant designs of snowflakes and deer, and everything in-between. Once again, we also have some non-holiday themed pillows if you want to give a gift that offers year-round enjoyment.
Wall décor and is also fun and adds character, spreading holiday cheer throughout our homes. Burkholder's holiday wall décor includes framed wooden plaques, metal worked items and having fabric decorations. The variety of textures, shapes, and designs will give people plenty of options to find those unique holiday gifts.
Christmas Trees, Wreaths, and Garlands
When people are coming up with gift ideas, nature tends to get overlooked. If you happen to be buying a gift for a nature lover, or someone who loves to work outdoors landscaping, small potted trees are great gifts. The tree can be decorated with some holiday ornaments and later be planted in the spring. We also sell faux trees and tree decorations.
Speaking of decorations, people can enhance the fresh scent of evergreen from the Christmas tree by buying other evergreen decorations. Hand-made wreaths for the door, garlands for the mantle and stair rails, and swags for the walls all make wonderful gifts that easily add a lot of holiday charm to one's home. These accessories last for months, so recipients can keep them in their homes to enjoy the evergreen scent well into the spring.
Finding a gift for someone during the holidays that is both unique and fits the person's personality can be a challenge. But with Burkholder's Holiday Market and a little bit of time and thought, anybody can find that perfect gift.
Visit the Burkholder Holiday Pop-Up Market for Unique Gifts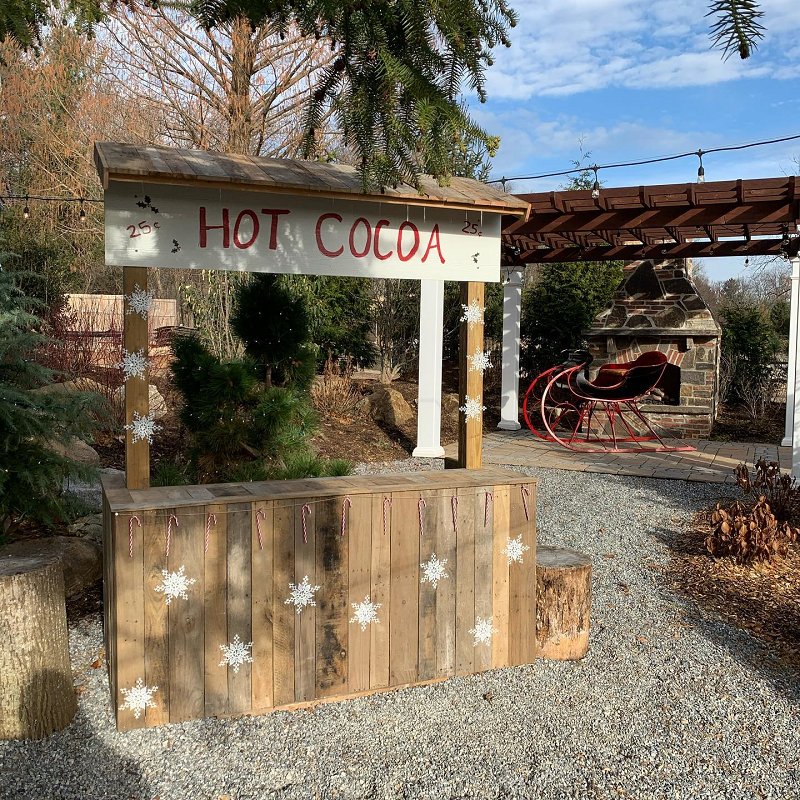 Whoever is on your Christmas gift list, you can find something to please them at the Burkholder Market. We have so many unique holiday gifts to choose from, and we are serving complimentary hot chocolate, wine, or beer to our visitors. We have even added a photo booth! Come in, have a drink, roast a marshmallow, and enjoy a special holiday shopping experience.