What Type Of Landscape Design Features Will Keep Your Home Cooler?
With summer heat in full swing, homeowners seek out ways to stay cool. While the indoor solutions are obvious (fans, air conditioners), a few landscape design features can help keep your home and landscape cooler. Shade structures keep you cool outdoors, while trees and shrubs can also help you stay cool indoors. Here are a few landscape design features that help keep you and your home cooler during the summer heatwave.
Know How the Sun Shines On Your Home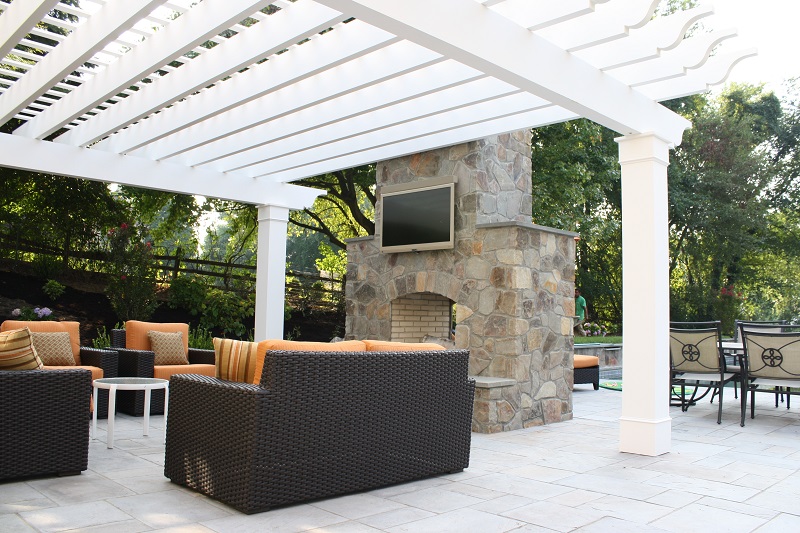 Before you start thinking about how to cool your home, you need to know a few things about your local climate and the sun. Identify the areas of your home and landscape that receive the most sunlight and how many hours of daylight those areas receive. What areas of your backyard do you use most often? If those areas receive much sunlight, consider primarily shading those areas. Once you have a better sense of how the sun shines on your property, you can more effectively cool your home and landscape. Here are some of the landscape design features that can cool your home.
Shade Structures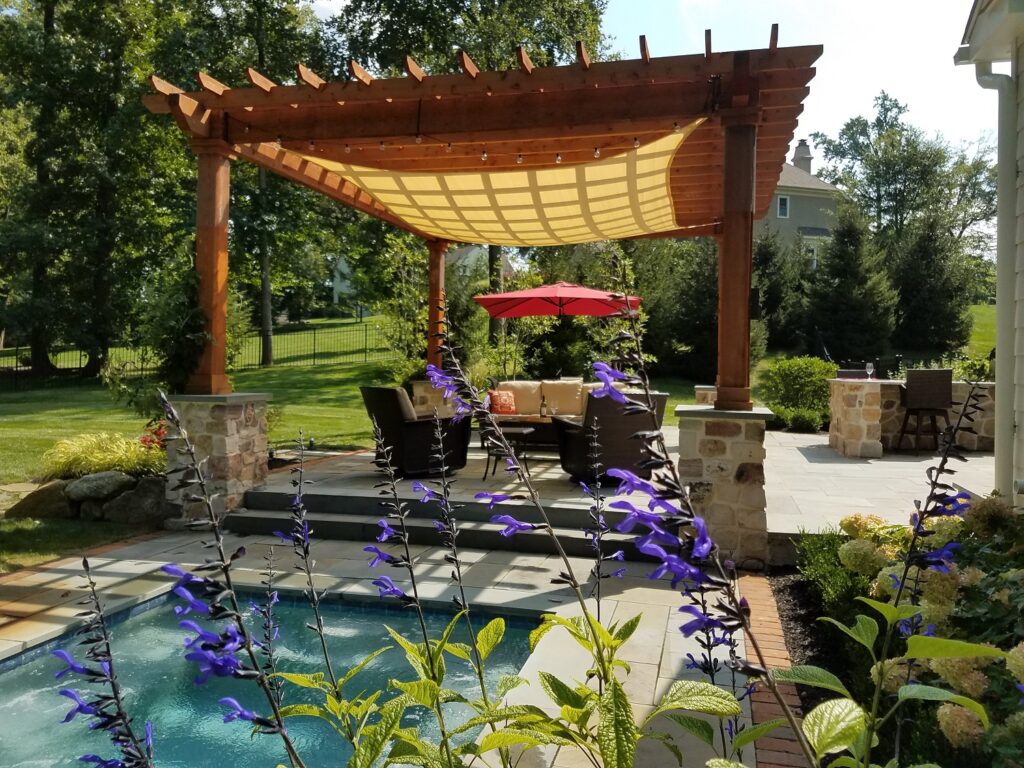 One popular landscape design feature that can help in the summer is a shade structure. For instance, a pergola can be outfitted with a shade canopy or cover to keep the midday sun at bay, which is usually when the sun is hottest. Note how the sun moves throughout the day so that you know precisely which areas of the pergola need shade the most. Pavilions are also effective shade structures and can enhance lounge areas, outdoor kitchens, or pools. Burkholder can turn your backyard into a shady oasis with shade structures. Many colors, patterns and sizes are available and you can even install a sunshade for a versatile and changeable feature.
Trees & Shrubs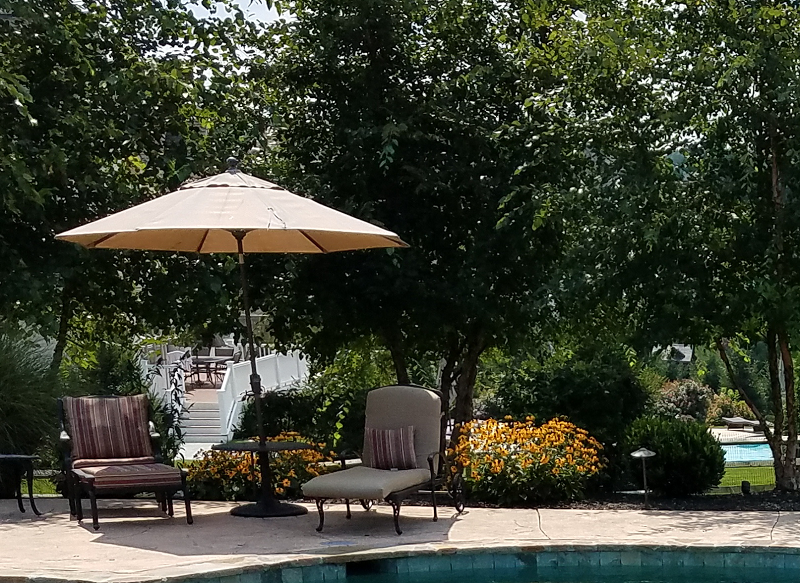 Trees cool residents who lounge beneath them, but those cooling benefits can apply to your home as well. Your rooftop and windows absorb solar heat, so shading these areas of your home is an effective way to reduce your cooling costs. Tall trees with broad canopies planted on the south side of your home can provide roof shading, while shrubs planted close to the west side of the house will shade walls and windows. An important note to keep in mind is that the trees should be far enough away from the home so that your home is safe from impact of the root system or branches. With properly planted trees and shrubs, you can make your home more refreshing and more vibrant at the same time.
Contact Burkholder Brothers for Quality Landscape Design Features
So if you are interested in keeping cool with landscape design features, contact Burkholder Brothers for landscape design services. With a landscape design company such as Burkholder Brothers, you can transform your property into a summer paradise. We have designed and built many landscapes in the Main Line community. Our staff is highly experienced, and our account managers will work with you to create a truly unique landscape. For more information about our landscape design services, contact us today.