Why Does Sir Sprinkler Use Rain Bird Sprinkler Systems?
Sir Sprinkler has provided irrigation systems and solutions to the Main Line area for years, particularly Rain Bird sprinkler systems. Rain Bird entered the irrigation industry early, forming in 1933. Since then, Rain Bird has created irrigation products that emphasize smart technology, water conservation, and high-quality materials. Those are a few of the reasons why we frequently recommend and use Rain Bird irrigation systems.
The Benefits of Rain Bird Sprinkler Systems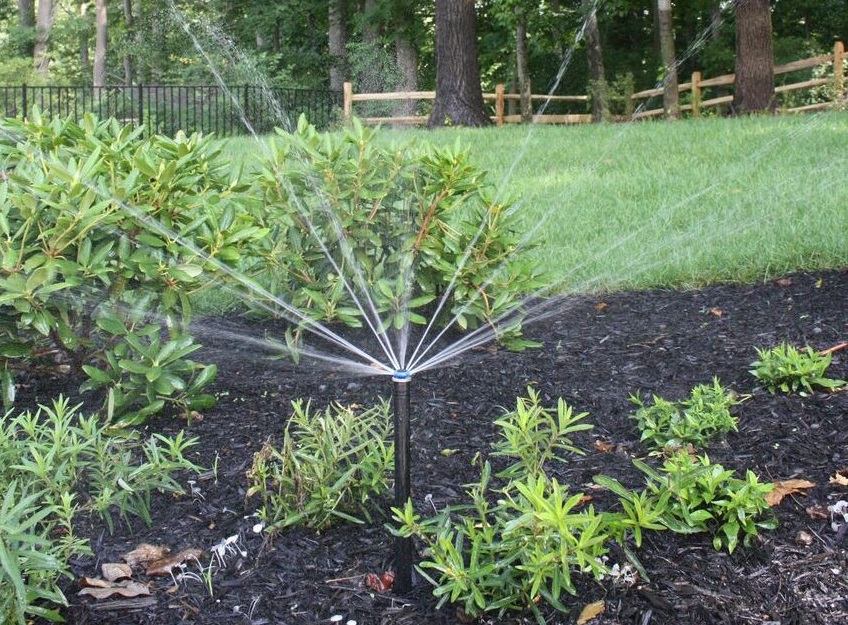 The primary reasons Sir Sprinkler recommends Rain Bird systems so often has to do with their technology, construction and their water saving features. The benefits of Rain Bird systems make irrigation more efficient and manageable for the homeowner. Below are 3 reasons Sir Sprinkler uses Rain Bird products for irrigation system installations.
Smart Technology
Homeowners want to spend as little time and thought on watering their lawns as possible, and Rain Bird sprinkler systems achieve that with smart technology. One example is a smart irrigation timer that provides both accurate water reporting and more user control via Wi-Fi connection. Rain Bird systems can also include top-rated rain sensors, which are incredibly effective at detecting rain and automatically shutting down or delaying a sprinkler system activation. The smart technology behind Rain Bird systems will save you time and keep your lawn lush and green.
Water Conservation
Another reason why we recommend Rain Bird is because their irrigation systems are water efficient. For example, the rain sensors we mentioned earlier help prevent overwatering during periods of frequent rain. Less overwatering means that you can save water, and the water you have is used more efficiently when the weather is hotter or drier. So you end up saving money by reducing your water costs while providing enough water to keep your lawn at the optimal water saturation.
High-Quality, Durable Materials
Rain Bird sprinkler systems are recommended due to their quality construction and durability. The valves and sprinkler heads, in particular, have been specially designed and utilize the highest-grade materials for longevity and durability. Along with their heavy-duty construction, the sprinkler system components are also designed to prevent clogging. All of these factors mean that Rain Bird irrigation systems are highly durable and reliable, making maintaining the system easier and saving you money in the long-run.
Contact Sir Sprinkler at Burkholder Brothers for Rain Bird Sprinkler Systems
If you want to get the benefits of Rain Bird sprinkler systems or sprinkler and irrigation companies for your lawn, choose Sir Sprinkler by Burkholder Brothers. Our professional, certified irrigation technicians have years of experience working with irrigation systems in the Main Line area. We offer a broad range of irrigation and landscape services to keep your landscape vibrant and healthy. To see how we can keep your lawn green and lush, contact us today for a consultation.