A well-maintained and designed landscape makes a great first impression on those visiting your home, and the benefits of landscape design expand beyond aesthetics. The professional landscape designers at Burkholder offer some of the benefits of landscape design.
Three Benefits of Landscape Design
Many homeowners start thinking in the spring about ways to enjoy the outdoors. For many, those thoughts lead to a desire to improve their own outdoor living spaces. Below are three reasons that a landscape design project is a great idea.
Quality of Life
Green spaces, in general, have been shown to improve the mental and physical health of those who interact with them. A yard can be a quiet, serene area for those looking to relax between busy schedules. The yard can also promote physical activity, such as playing sports or gardening, and they also act as getaways from the stresses of life. Backyards, in essence, provide quality of life, and exceptional landscaping design can improve that quality of life with features such as outdoor kitchens, fireplaces with seating, luxurious spas and many more.
Increased Property Value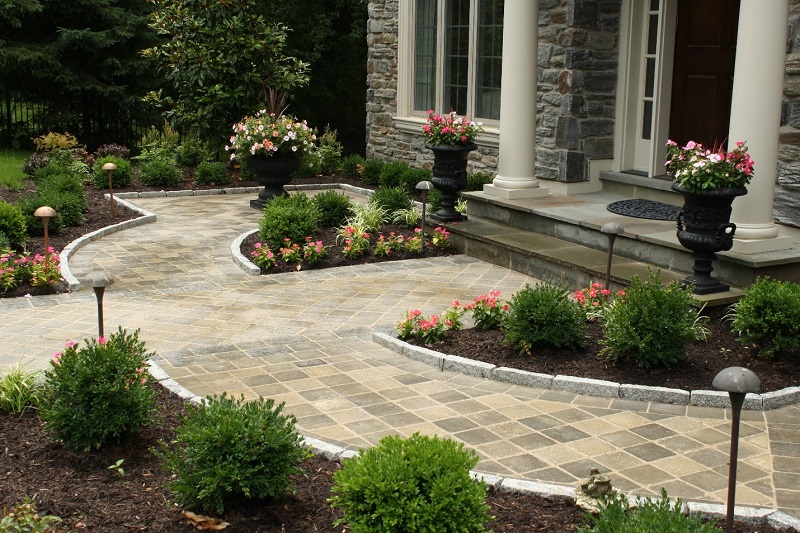 One of the great benefits of landscape design, for the homeowner, is that a beautiful, well-maintained landscape increases property values. Homes are more than shelter: homes are investments, and if that investment is in good condition, the value increases. Improving outdoor space from average to excellent has measurable effects on a home's value.
Just having trees in a front yard has notable impacts on the property value of a home. Large, mature trees, gardens, a manicured lawn, well-built structures, and hardscaping such as pools and decks, are all examples of the landscaping improvements that can increase property values.
Better Entertainment and Social Value
Our homes can allow us to gather and connect with family and friends. For many, homes are social spaces, and having a welcoming, inviting space enhances those connections. Landscape design offers many different solutions for improving entertainment in the outdoors. When a home's living space expands to the outdoors, new experiences unfold.
Pools and spas allow people to relax and cool off in the summer heat. Outdoor kitchens and grills provide new spaces for dining and engaging with family and friends. Lounge areas let people relax and have conversations. For homeowners looking to make their homes centers for community and entertainment, landscaping design provides tremendous benefits.
Other areas of landscape design improve the appeal of a home, too. A smart sprinkler and irrigation system keeps lawns lush and green. Lighting comes with a range of benefits, including safety, ambiance, and the ability to highlight certain features of a home or its exterior.
Contact Burkholder to Gain the Benefits of Landscape Design Today
Burkholder's team of creative and experienced landscape designers can bring all the benefits of landscape design to your home. Our landscape professionals have been serving Main Line communities like Malvern, Villanova, and Bryn Mawr for decades, providing a wide range of landscaping services. To learn more about how landscape design can help increase the value and enjoyment of your home, contact us today.